Kenmerken
Geschikt om het haar te polijsten en de populaire blow-out look te creëren
Gratis hittebestendige handschoen
Lange snoer van 3 meter
Warmt snel op tot 180°C graden
Twee afmetingen: 30 mm en 40 mm
Bevat Macadamia olie, Argan olie en Keratine
Gebruiksaanwijzing
Gebruik altijd een hittebeschermer wanneer je met stylingtools gaat werken.
Laat je haar aan de lucht drogen of blaas het droog met een föhn.
Doe de stekker in het stopcontact en zet de BRUSH aan. Laat de borstel goed opwarmen.
Breng jouw haar in model met de BRUSH.
Zet de borstel uit wanneer je klaar bent.
Laat de borstel goed afkoelen voordat je hem opbergt.
Onderhoud
Maak de borstel regelmatig schoon, bijvoorbeeld 1x per week. Dit is hygiënischer en zorgt voor een langere levensduur.
Controleer of de stekker uit het stopcontact en de borstel afgekoeld is.
Haal losse haren voorzichtig uit de borstel.
Veeg de cilinder schoon met een zachte en licht vochtige doek, niet schrobben.
Gebruik geen schurend reinigingsmiddel, omdat dit de coating kan beschadigen.
Zorg ervoor dat de borstel droog is voordat je hem weer gaat gebruiken
Garantie
Er geldt een garantietermijn van 1 jaar op de BRUSH warmteborstels. 
Salon Finder
Koop je dit product liever in een salon? Zoek dan hier naar een verkooppunt bij jou in de buurt.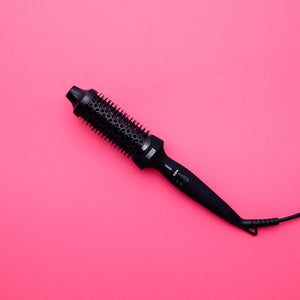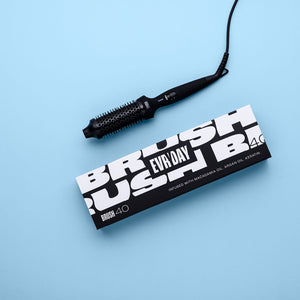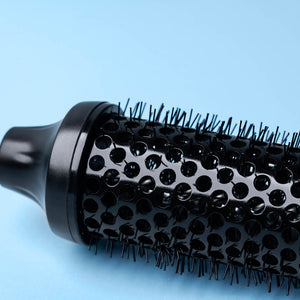 Combineer dit product met